Our collection of over 50 eLearning videos (and counting) provides strategies, techniques, guides and stories about FASD from the classroom and beyond, as well as research, diagnostic criteria, and physiological and behavioural impacts of FASD. These videos are made available on our resources site and our YouTube channel.
The LEIC Planning page is an informal tool that was created by the POPFASD team. It incorporates information from the field of FASD and effective student planning practices. The purpose for the tool is to guide a constructive and positive conversation about a student, focusing on the student's strengths and needs. The tool is most effectively used when all team members have a solid understanding of FASD.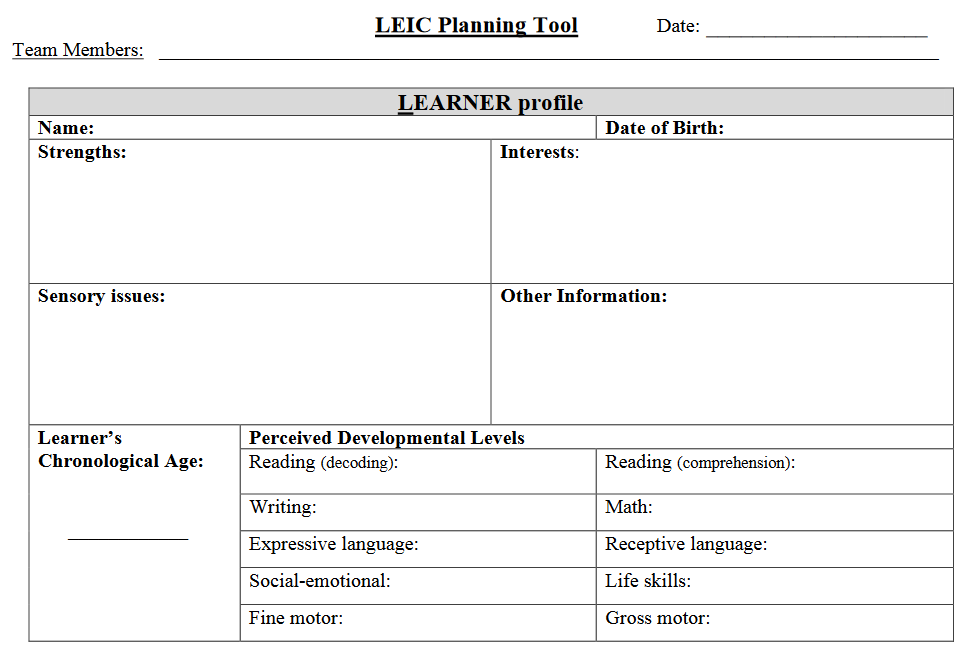 We've created a number of brochures to outline ways that students can be supported in the classroom. This includes checklists for creating supporting environments and improving communication in addition to general information that is useful for administrators.